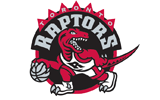 page/TOR">Raptors" style="float: left;" />

The 2009 – 2010 Toronto Raptors are ready to make a move up the standings after a very disappointing 2008 – 2009 season which saw injuries take their toll on the players and making them a very difficult team to cheer for as they tried to fill huge holes with sub-par talent. Many believed Jermaine O'Neal would provide a presence inside that would bring back memories of other Twin Towers such as the Spurs Tim Duncan and David Robinson, or the Rockets Twin Towers of Hakeen Olajuan and Ralph Sampson that took the Rockets to the Finals in the 80's. Well, after losing their starting PG Calderon for a good portion of the season to an injury he never fully recovered from, that team fell apart by February 13th when he was traded to the Heat with Jamario Moon for Shawn Marion and Marcus Banks. On July 9th, Shawn Marion signed a free agent contract with the Dallas Mavericks. That began an off-season of moves that can only be described as fantastic by Bryan Colangelo who showed his worth and why he is considered one of the top GM's in the game.
Here is a list of the transactions he was able to complete as the off-season progressed after drafting DeMar DeRozan with the 9th overall pick. Losing Anthony Parker to free agency opened up the need for some SG players who could step in and provide strength and consistent scoring as well as opening up a spot for us to develop some young talent. So here is the list of what transpired over the summer:
4/13 Quincy Douby G Signed for the Rest of the Season, Signed through 2010
6/23 Reggie Evans PF Traded, For Jason Kapono
7/8 Andrea Bargnani FC Contract Extended, Five-year contract
7/9 Devean George GF Traded, part of multi-player four team deal
7/9 Hedo Turkoglu GF Traded, Part of multi-player four team deal
7/9 Antoine Wright GF Traded, Part of multi-player four team deal
7/9 DeMar DeRozan F Signed as Draft Pick
7/14 Jarrett Jack G Signed/Offer Sheet
7/21 Jarrett Jack G Signed as Free Agent
7/30 Marco Belinelli SG Traded, for Devean George and cash
7/30 Rasho Nesterovic C Signed as Free Agent
8/18 Amir Johnson F Traded, Part of four-player deal
8/18 Sonny Weems GF Traded, Part of four-player deal
As the list reveals, BC was intent on providing not only scoring, but some grit at both ends of the court acquiring combo guard and college team mate of Chris Bosh, Jarrett Jack who can provide solid minutes at both PG and SG positions. As I continue through my preview, I will provide more details as to what I see this team able to be heading into the season. From what I can see, IF last seasons team of scrubs was the best team he had ever assembled, I can't wait to see this one perform!
I will provide a player by player analysis of each man on the roster, then provide some thoughts on the starters and bench roles and then an overall assessment of where this team could be come May 2010.

#0 Marco Belinelli – SG – Acquired July 30th from the Warriors who saw no use for him but can bring a lot of energy and outside shooting to this team and is a skilled playmaker. In 42 games last season, he averaged 21 mpg and 8.9 ppg as well as 2.1 assists on 1.4 turnovers. He shot a respectable 44.2% from the floor and nearly 40% from outside the arc. Some have him as a starter while some have him as a minor role player in the 10 minutes per game range. I see him being used as a main backup in the SG position to start the season allowing him to contribute scoring and defense to the second line. I believe that he is able to create his own space and will be able to offer a solid outside shot that will open up the floor for guys like JJ and Quincy to attack the paint.

#1 Jarrett Jack – PG/SG – Signed as a Free Agent July 21st from the Pacers who would not match the offer sheet. In JJ, the Raptors have acquired a true combo guard who can start at either, provide solid play at both spots and provide defense at either spot. Being Chris Bosh's college buddy and team mate helps with the locker room and on the floor as well providing a level of comfort to both players. Coming off a season where he played all 82 games averaging 33 minutes per game, he brings 13.1 ppg, 4.1 apg and 3.4 rebounds per game to this season. If he can keep those numbers up this team will reap huge rewards at both ends of the floor and give us depth at both positions that we have not seen for years. Backing up Jose, he will have the ability to attack, make plays and give him the rest he needs. Backing up the SG position will give him the opportunity to create and score from the off-guard position and with him and Jose on the floor together they immediately become one of the top back-courts combos in the league. I really like this guy and thought he should have gone a lot higher than 22nd in that 2005 draft that produced Deron Williams, Chris Paul, Raymond Felton, Rashad McCants and newly acquired Antoine Wright. It's no wonder he fell so far! He was 6 behind Joey Graham that season for those keeping score! I love Joey, but we could have had this guy 4 years ago! Roko Ukic was drafted 41 that year as well. Coming in at 56 is another new Raptor, Amir Johnson. I look forward to JJ providing solid play at both ends of the floor as well as finding a place to grow as a scorer in this up-tempo Raptors offense.
#3 Marcus Banks – I won't spend much time on Banks as I am not convinced he will ever see the court as a Raptor. We took him to get Marion and he is now a waste of cap space. Next!

#4 Chris Bosh – PF – Many consider him a top 10 player in the NBA and in the top 4 or 5 as a PF at this point in his career. Shooting 48.7% from the floor and 81.7% from the line scoring 22.7 ppg while grabbing 10 rpgs in his best season as a pro gives solid evidence of those claims and show that he is an elite player at this level consistently. The biggest question facing him this year circles around a max deal. I won't go into that too much, but will say that there are many aspects of his game that lend one to conclude that he is worth a max deal as LeBron James is for the Cavaliers and Dwyane Wade is for the Heat. To me, there are a few reasons why he shouldn't just be handed a max deal. The biggest knock against Bosh is his consistent inability to guard his position. It is no secret he is terrified of Kevin Garnett of the Celtics, yet both have similar games and body types. Mental strength is a huge aspect of the game, and one that Chris has plenty of room to grow in. By bringing in the talent that was acquired this season, BC has told Chris that it is 100% up to CB4 as to whether or not the max deal will be offered. Making long term commitments to Andrea Bargnani and Hedo Turkoglu tell me that BC is ready for a transition if Bosh leaves. At this point, the offense won't be plodding through Bosh 80% of the time like it has in the past few seasons due to the new transition players that we have acquired. IF Bosh wants to stay, the max deal will require him to play defense inside, run the floor and own the glass at both ends of the court. He has put on some weight, but enters the season with a nagging injury! (OMG IS THIS A CHANNELING OF Vince Carter???) To me, the max deal is not automatic and the gauntlet has been laid out for him to pick up. Let's see if he is the team leader many claim he is. I love the guy, but he is not the go-to guy on this team anymore, and should never be that guy on any team. All the teams serious about him want him as the second guy. The Heat, the Cavaliers, the Pistons, the Bulls, all see his value as the second guy! We need to see him as that now as well. It should be a very telling season. IF his numbers go down, I think he will not get a max offer from anyone else in the league. But that is for another thread!

#5 – Quincy Douby – SG – I see him as a role guy, coming in way deep down the bench! With JJ, Antoine Wright, DMDR and Beli ahead of him at the 2 spot, and Jose and JJ holding down the 1 spot, I can't see him getting much floor time. He did show some offensive skills in the summer league, but I don't see him entering the game much.

#7 – Andrea Bargnani – C/PF – BC's first overall pick, given a 5 year extension, and has improved steadily over the past 2 seasons under Smitch and then Jay as he has a soft touch and loves to run the floor. Plays his best game when he is able to step out and take advantage of bigger slower centers who can't move as quick as he can. Averaged around 18 ppg the last 3 months of the season and played some solid defense with a lot of multiple games with more than 2 shot blocks. Shooting 45% from the floor and 40+% from beyond the arc and 83% from the strip, he will provide this offense a lot of options as they transition from outside to inside. The biggest knock on AB is his lack of rebounding, especially on the offensive end of the floor. This can be corrected as he focuses more on playing in the mid or low block. He has worked on his game as his back is to the hoop, but his strength is the mid range game and transition work as a deadly option from outside. Even if he doesn't improve his inside play, his strengths are well suited to this Raptors team. I can easily see him averaging around 20/10 this season which would be fantastic in the context of this offense. The confidence shown in him should be rewarded with new found confidence on the floor. With a solid front of Bosh and Turk, teams will have a tough time keeping an eye on AB which will allow him to find open spots to use that shot of his. Growth is the word for him as he continues to learn the game and push himself past where he was. I don't think his ceiling has been reached yet, and neither does BC.

#8 – Jose Calderon – PG – Jose played most of last season injured with a nagging hamstring injury, yet he was able to record personal bests in FTM at 98.1% after going around 100 straight without a miss to start the season, averaged almost 9 assists per game and nearly 13 ppg. Many consider him to be a top 5 PG in this league and I agree. He is able to play a controlled game and is very good at facilitating his team mate's success. The injury slowed him down and kept him from attacking the hole as fearless as he would like. At 100%, Jose will again provide that spark this offense needs and with much more effective weapons in his arsenal, I look forward to the headaches opponents will face nightly! With JJ backing him up, there is little drop off in style or leadership. With 3 solid SGs, this backcourt will be tough to defend most nights and I look to Jose to continue his growth as a top level PG in this league.

#10 – DeMar DeRozan – SG – Drafted 9th overall this year he has shown a lot of skill with the ball and has been saying all the right things about playing defense. This summer he played summer ball and has been touted as the starter by many who seem to know about these things. He has been given an early shot at rookie of the year as well. Not bad for a 20 year old kid who has yet to play a real NBA game. I love the skills he brings and I believe he will be a solid 12 to 15 point per game SG though I believe he could bring more. What we are looking for at the SG is defense! He has stated that he is working hard on his defense this summer and with that level of dedication, I am sure he will find many ways to contribute to this team and make an impact in most games this season. A slow start would not bother me, but a weak finish after a slow start would! From what I have seen, his work ethic won't allow that to happen! Good for us!

#12 – Rasho Nesterovic – C – Beginning his second tour with the Raptors, this 11 year veteran is a fan favorite as he works hard every minute he is on the floor and is fearless in his defending against even the toughest Centers like Dwight Howard and Shaquille O'Neal. He won't wow you with his skill set, but what he brings is intensity and desire, which were sorely missed while he was gone! He will be the first backup to AB and will provide much inside game defensively. He is one of those guys that a team won't trade for, but will ask for to be a throw in as a part of any deal that is made. Signed as a Free Agent, we will appreciate his game as the season goes on. Great signing for a team that is still lacking a true Center, but a true Center is rare in the new NBA.

#13 – Patrick O'Bryant – C – Not much to say other than a work in progress that has yet to arrive with an NBA quality game. I don't think he will see much floor time this season either.

#15 – Amir Johnson – PF – Brought in to back up either Hedo or CB4, Amir is still labeled as "having potential" but not delivering. Not known as an offensive threat, he does bring intensity to the floor and is not afraid to work for tough rebounds. Projecting his 3.8 career RPG over a 25 minute game, one finds him possibly adding around 7 rebounds per game and 7 or 8 ppg. That would be acceptable to many and I can see him getting that level of minutes at either the PF or SF position. Athletic and fearless, he will be a welcome addition to this front court.

#21 – Antoine Wright – SG – Acquired as a part of the multi-team, multi-player deal, Antoine will be looked to as a stopper primarily. Offensively weak, he brings a nose for defense to a team that needs one. Many think he will start for a few games until DMDR gets his feet wet. I am not sure that will happen, but if it does, it will be for limited minutes as both Beli and DmDr will play the bulk of the minutes as the scoring is what the SG is one position we need consistent scoring from in this new offense. Where I see him filling a role is as a bench guy who comes in late in the game in an offense for defense sequence of substitutions until we find a guy who can bring both to the floor every night. A welcome addition who will have to step up his offensive play to stay in the game.

#24 – Sonny Weems – SG – I can't say much except that he looks a lot like Joey Graham, but is much more athletic. I hope he can play defense, because I don't see him getting in the game a whole lot.

#26 – Hedo Turkoglu – PF/SF – The jewel in BC's off-season crown. Hedo proved his worth in the Magic's playoff run to the finals last season as he hit tough shot after tough shot and allowed the Magic to not miss Jameer Nelson as much as he was able to push the ball up the floor when it became obvious Nelson couldn't. Once the Magic brought Vince Carter to the team, Hedo wanted out! Our fortune as we stole him away from the Trail Blazers after it seemed he would sign there. Completing last season with 16.8 ppg, 4.9 apg, 5.3 rebounds per game while shooting 41.3% from the floor, he joins a very formidable front court that will create headaches for many teams in this league. He will not have to score more, but I suspect he will find plenty of room and opportunity in this rotation. I expect his rebounding to improve a bit as well as he will be able to attack the weak side glass more. So many upsides to this signing! I look forward to seeing him run the floor and sink daggers into someone else heart for once!

#30 – Reggie Evans – PF – A rebounding PF who will see limited play, but will be expected to be an impact player while on the floor. I think he is up to it, but I don't think he will see much playing time unless we need aggressive defense. I hope he can prove me wrong, but he won't contribute much to the offense, but could make his value increase as he attacks the glass.
Many project this team to end the season as low as 10th in the Eastern Conference and missing the playoffs yet again. I don't believe any of those reports. I am on record stating that this team could win as many as 53 games and end up as high as the 4th seed in the east. As I see it, these guys are a much better defensive team than last season, the bench is much deeper and Jose Calderon is healthy. His health cost us probably 10 games last season and the lack of a bench cost us probably at least that many. IF we only improve our defense by 10%, which would be about 10 points allowed per game that would keep us in pretty much every game we play this season. Sure we may still be blown out, but I don't see that happening too often. I see a lot more balance on offense which is one factor to a blowout! It will be tough to shut this team down with so many weapons on the floor, and on the bench.
The coaches are committed to defense and the guys are buying it! That is a very good thing! With a full off-season and training camp, we will see a much more prepared team entering the season, and we will see what a very good coach Jay Triano really is. Call me a dreamer, but I think that teams will have much more difficulty containing our starting front court nightly. We may still have trouble with guys like Shaq and DH, but over all, I see this team in a much better position to challenge night in and night out. The keys to a successful season will be committing to defense first, moving efficiently into and out of transition at both ends and bench production, both defensive and offensively.
I am looking forward to a very good season. I know you won't all agree with me, but that is why we love to write! Please reply your feelings and thoughts on this new season. Opinions are always welcomed and respected! Sometimes, they are challenged, and sometime we all learn from each other!
Go Raptors Go.