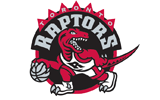 Raptors Post-Mortum
The 2008 – 2009 season started with high hopes for this Raptors team. Trading T.J. Ford for Jermaine O'Neal sending a shoot first PG to the Pacers and allowing Jose Calderon the reigns to this team gave us a sense of hope as the team would become the central issue and the focus of the offense, not one guy deeming his team mates worthy of touches.
The year started with a quick 3 win streak as the Raptors came out fast with wins against the Warriors, the 76ers and the Bucks. Tough losses against the Pistons and the Hawks followed by two wins against the Heat brought us eventually to an 8 – 8 record and the firing of Sam Mitchell. Jay Triano inherited a team that featured Chris Bosh scoring at a 26+ ppg clip and a struggling Jose Calderon working with Jermaine O'Neal and an emerging Andrea Bargnani. It became obvious very early that Jose would struggle physically this entire season as his hamstring just never seemed to recover and he never seemed comfortable on the floor and the team suffered through a long period where the PG position was handle by a platoon of Roko Ukic, Will Solomon and Anthony Parker who was perhaps the most under rated Raptors player this season and is often the focus of derision from fans because he isn't a 20+ ppg SG like Kobe Bryant or Dwyane Wade.
To me, the toughest loss of the year and perhaps the franchise, was the December 19<sup>th</sup> loss to the Kevin Durant led Thunder, who had 3 wins at the time. From that point, it was clear this was a season in trouble. Jermaine went down with a knee injury and we signed Jake Voskuhl to provide some depth at center. During this time our back court struggled as Jose reinjured his thigh in a game against the Heat in November and he missed 14 games to that injury, the Raptors would win only 5 games in which he didn't play.
As the new year turned to playoff run, this team was pretty much finished in late February, yet they made a deal that sent O'Neal and Jamario Moon to the Heat to bring Shawn Marion and Marcus Banks to the team February 13<sup>th</sup>. We acquired Patrick O'Bryant, Pops Mensah-Bonsu, and Quincy Douby to fill the roster for the year. Since that trade, we finished 12 – 14 with 2 wins over the Bulls who would love either of those back as they now face the Celtics in the first round. The new guys came in and offered us energy and some depth on the bench that had been lacking all season. With 3 wins to end the season, 2 against playoff teams in the 76ers and 1 against a Wizards team that easily could have won 35 games this season, hope has not left the Raptors dressing room.
Here are my assessments of the roster at this point. I will speculate on off-season moves after the playoffs.

Chris Bosh – lead the team with 22.7 ppg, ending up 8<sup>th</sup> behind Carmelo Anthony of the Nuggets by .1. As the franchise player, Chris provided a level of play that was steady and consistent most of the season. When the team struggled in December and January, Bosh bore the brunt of the criticism – unfairly in my opinion as the team was not able to find a way to overcome injuries and compete with a poorly constructed bench. He ended up as one of 3 players in the league to average more than 20 points and 10 rebounds per game – the other two being Dwight Howard of the Magic and Dwyane Wade. Pretty elite company if you ask me. He has been consistently ranked in the top 10 at his position all season and ended up one of the top 10 players over all for the season. He is ranked only behind Dirk Nowitzki of the Mavericks as a PF, ahead of Antawn Jamison, David West of the Hornets and Al Harrington of the Knicks and Pau Gasol of the Lakers. He IS the leader of this team and as such, offers a great many skills to the team. He was put on the FT line 607 times – 4<sup>th</sup> behind LeBron James, Dwyane Wade and Dwight Howard and ahead of Devin Harris of the Nets, shooting at an 81% clip making him a very difficult forward to guard by most opposing players and better than the four ahead of him in that stat. His 771 rebounds, good for 7<sup>th</sup> overall, and 2.5 assists per game make him a well rounded player and hopefully, will remain here a long time.

Andrea Bargnani – A slow start under Smitch brought calls for him to be moved out of Toronto, that he was a waste of a 1<sup>st</sup> overall pick in a class that gave the Trail Blazers LeMarcus Aldridge with the 2<sup>nd</sup> pick and Brandon Roy with the 6<sup>th</sup> pick and Rajon Rondo to the Celtics late in the first round, fans were beginning to wonder what this kid had to offer. Well, we began to see him play in the 4 spot with success as he is a deadly shooter from outside finishing the season at 40.9% from outside the arc. He finished the season ranked 50<sup>th</sup> in the league at 15.4 ppg but was closer to 20 ppg for the last third of the season. Under Jay, he was given the minutes he needed to develop both and low post game and a mid post game stepping out when needed and was not out of place on the break either as the team began to open up the offense, he was there with the finish. He led the team not only in 3 point attempts, but blocks as well finishing with 97 on the season. He seems to have found his place in both the offense and the defense and has been given the confidence of the coach. A very deadly combination for a young man looking for a place to belong!

Jose Calderon – The speculation of what might have been this past season had Jose been 100% for the entire year will be fuel for many forums. Aside from setting the FT% record hitting 151 of 154 FT's for a 98.1%, he finished 6<sup>th</sup> overall with 607 assists behind only Chris Paul, Deron Williams, Steve Nash, Jason Kidd and Rajon Rondo. When listed by assists per game, he ends up 5<sup>th</sup> as Gilbert Arenas moves up and Jose passes Rondo and Kidd. Among the starting PG's, Jose ended up first overall with 4.2 a/to ratio on the season. Jose shot 40.6% from outside and 49.7% over all while averaging 12.8 ppg. As Jose returned healthy, this team instantly began playing at a much higher level offensively and defensively he was much more able to keep his man in front of him and make opposing guards take bad shots and make bad passes. He has a long way to go to be a lock down defender, but a healthy Jose can become a very tough matchup for a lot of guards in the league.

Shawn Marion – Averaging 14.3 ppg, and more than 8 rebounds per game, Shawn has been a favorite of mine since his days in the high octane Suns teams he played on. Wallowing in irrelevance with the Heat he has found a team here that he can bring his skill set to that can allow him the freedom to run the break, defend 3 or 4 or 5 spots, attack the weakside glass and create havoc in the paint on defense as the help defender. These are all skills that this team has sorely missed all season. I hope the Raptors can find a way to make this man a part of the future of this team as he is one of the best complementary players in the league. He has no need of plays designed for him as he is always lurking and always in position when the ball seems to find his hands. A great trade for us and the promise of next season, should he stay, is growing.

Anthony Parker – to me, he is one of the most under appreciated Raptors player on the team. He can play SG, and PG when needed. He nightly takes on the toughest players in the league and usually holds his own. When he is discussed as not being the SG this team needs because he isn't one of the best in the league, I shake my head! AP is 22 in scoring amongst SG's, but when you look at the list of those ahead of him, you can understand why. Dwyane Wade, Kobe Bryant, Brandon Roy, Joe Johnson of the Hawks, Vince Carter of the Nets, Ben Gordon, Andre Iguodala, O.J. Mayo, Ray Allen and Jason Richardson top the list at this position. AP's job with us isn't to score at a 20+ ppg pace, but to offer solid defense against guys like those on the list, score when he can and provide an option on the floor that distracts teams enough to have to keep an eye on him, and he does all of those night after night after night. He is 10<sup>th</sup> amongst SG's in rebounds with 317, and 12<sup>th</sup> in apg with 3.4. while shooting at 39% and is 18<sup>th</sup> on the list. As a free agent, he might leave and if he does, this team will have to look very hard as to how to fill the void he will leave. Be careful what you hope for, if it comes true, and he walks, he will be picked up by a team that can see the value of his steady hand and extensive knowledge of the game.
As for the rest of the team, Jason Kapono has had a good run as 3 point champ, but I fear he has little marketability at this point as he is very much a one-dimensional player at this point. Joey Graham seems to be finding a place on this team, but he has not developed a consistent game that would warrant further investment. He will be at best a 7<sup>th</sup> man on any team he plays, including this one, and he will want more money than we are willing to pay. I look for him to be traded before he is signed. Roko Ukic looks like a solid prospect, but he is not the backup we need for Jose. He could be traded as well. I like the new group that BC brought in and hope that we can find places for them allowing our bench to become stable again, and offer us the option of either by trading our draft pick this season and acquiring another piece of this puzzle or blow the team up and start over. I am not sure I like that option at this point but will offer more thoughts as the playoffs unfold.
Thanks for all of your support this season and I hope these musings have been enjoyed and appreciated.
Takman_777